SiteGround the ultimate WordPress web hosting 2021
Published: February 18, 2021 | Author: Web Axios | Viewed: 855
Do you know SiteGround offers WordPress hosting services to over 2+ million domains in the world? Well, SiteGround is a popular shared hosting provider that offers multiple different hosting options to its users.
Founded in 2004, it is one of the highest rating providers in the WordPress community. It offers shared hosting, dedicated servers, cloud hosting, domain registration and many more.
They are known for their reliable and 24/7 customer support in the industry which is why they are recommended by "WordPress" as an official web hosting provider.
Overall, SiteGround ranks near the top of all web hosting providers due to its excellent performance and popularity in the web hosting industry.
As a web developer for a decade now and working with tons of different hosting providers, Surprisingly SiteGround has been the best hosting choice for me and our clients for years now.
Below are key reasons why SiteGround has been the best hosting choice for us.
SiteGround Unique Features:
Most Affordable Pricing
For most of us it all comes down to price and if a service is really worth the buck you are paying. Absolutely unbeatable and most affordable pricing comparing the amount of features, functionality and services (free SSL, CDN, free backup, free website migrator…) you get out of the box.
Free WordPress Migrator Tool
Many hosting companies charge an amount between $49 to $149, but when it comes to SiteGround, the website migration is entirely free.
If you are looking to migrate from your existing hosting account to SiteGround, you can use Migrator Tool and take advantage of their free website migration.
Free Daily Backup
All shared hosting companies offered free daily backups in the past, but lately, more companies started charging extra for backup.
But SiteGround still has it for free. They have free backups for all their users and have free one-click restoration for all hosting packages.
Built-in WordPress Caching
When it comes to page speed and google ranking, SiteGround really made it simple to enable caching on websites and boost your website performance with one click and rank higher for google as a result.
The built-in WordPress caching functionality makes SiteGround faster than almost most web hosting companies out there in the most affordable price range.
Free SSL
All web hosting companies do not provide free SSL (Security Socket Layer) since it's essential to have for any websites for security, data protection and recently for google ranking. SiteGround offers free SSL for all of their customers unlike most of other hosting charging a hefty fee for SSL annually.
Free Emails
If you need to set up a custom email or webmail using your domain? SiteGround offers unlimited email accounts for absolute Free of charge unlike other hosting companies that charge an additional fee for email service or even worse per email account.
Email features provided out of the box:
Managing email accounts
Creating email forwarder
Manage and create email autoresponders
Create filters/rules to sort, forward or discard email
Email authentication to prevent email spoofing and emails are not going to spam
Spam protection, filtering incoming and outgoing emails for potential spams
Traffic Statistic Tool
SiteGround helps you with all traffic statistic and how your websites performs over time. Traffic datas are present in charts and tables easy to understand. Datas are collect as below:
Traffic summary
Audience by countries
Source of traffic (Google, social media…)
Behavioral data, per page visits (hits)
Technology used by visitors, operating systems and devices
On-point Customer Support
SiteGround's customer is excellent, which sets it apart from others. They have taken their customer support to a whole new level with 24×7 service and ticketing tools. The customer support staff is highly trained to handle all types of situations and queries.
Highly Reliable and Secure
This company has made its way to one of the top web hosting providers in present day. SiteGround has 99.9% uptime and using highly advance firewall and AI to detect any brute force attacks from bot networks. It means your website is 100% secure and safe.
Dedicated and Scalable Hosting
SiteGround offers so many plans to its users which you can choose from. You can choose web hosting, WordPress Hosting, WooCommerce Hosting and scalable cloud hosting. SiteGround platform is powered by Google Cloud that makes the superior hosting.
SSD persistent storage
Ultra-fast network
100% renewable energy match
Developer-friendly Hosting
Over the year as web developer and working numerous web hosting, i have never enjoyed more working on any hosting till i started using SiteGround. It makes me worry-free developer with solid tools available for developers.
Git and version control, can easily deploy updates to production or staging website
Cron Jobs, automate commands and tasks, setup schedule to run certain scripts
PHP manager, easy access and update to latest PHP version, edit PHP config
SSH access, generate SSH key and have a complete full access of hosting
Staging site, create staging/developing website few clicks setup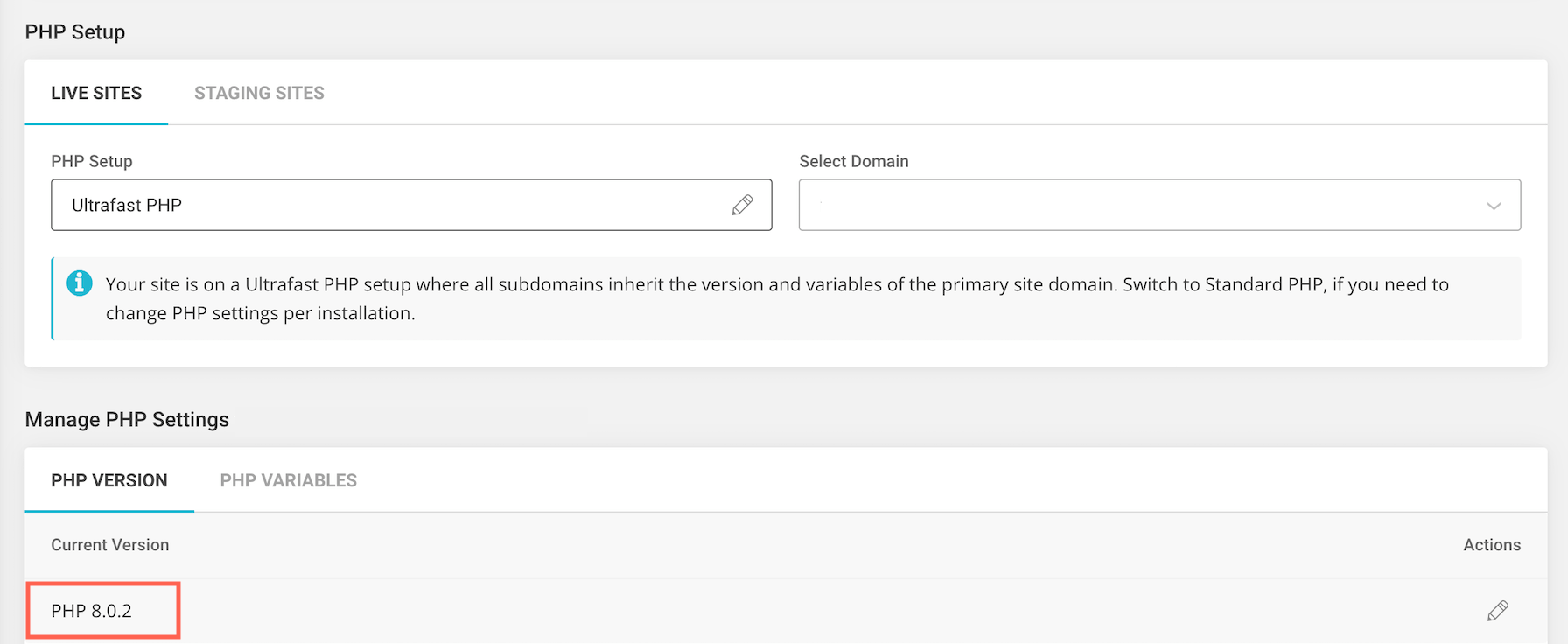 Page Speed Optimization – SG Optimizer Plugin
Why most of WordPress websites struggle with page speed, and scoring really low? Well, there are lots of factors that effects page speed that i can go on an on explaining. but in case WordPress the major reason for low page speeds are:
Hosting and web server resource
Using and old or deprecated PHP version
WordPress page builders (Easy to build website but horrible for long-term)
Keeping unused plugins and having plugins for any small features
Not using SSL certificates
Proper caching is not enabled for all static and dynamic content
Use of really large and uncompressed images
Responsive images are not being used for mobile
And many more reasons…
As result of having any of items above a WordPress website can really suffer from low page speed and most importantly lower Google Rank, and Higher Bounce Rate on your website, less traffic, less engagement and low or no sales on your website eventually. You have to rank higher on google to compete with your competitor in this highly competitive markets.
To have the best possible page speed, every single items, sections or page on you website should be built page speed in-mind from day one as it maybe harder or sometimes close to impossible to score higher as website was build using page builder, or rebranding the website from scratch to have an ultimate fast website in some cases.
If you have a website already but scoring really low, you really need to look into what is really causing it? WebAxios offers free 1 hour consultation to look at your website and give you best advices and offering Page Speed Optimization service if interested.
If you are already using SiteGround hosting? Then i have really great news for you, SiteGround has free plugin SG Optimizer that helps any WordPress website page speed, I had websites scored 40% but after using SiteGround hosting and installing SG Optimizer plugin i was able to boost the page speed to almost 2x scoring 75-80%.
SG Optimizer plugin has lots of features and settings from caching your statics files, using CDN, lazy loading images, compressing and optimizing image sizes, minifying and combining JavaScript and CSS files, Font optimization and speed test tool. Yes all of these features are free unlike any other alternative plugins charging annual hefty fees.
All and all throughout these years of experience building any size websites for client i believe higher page speed is effetely growing your business and sales overtime faster than other websites.
Final Thoughts
Without a doubt, SiteGround has gained its reputation as an excellent and reliable WordPress hosting over the years. Right from installation, file management, email account, SSL, CDN, backups, caching, optimization, speed, security, customer support, highly affordable pricing and  maintenance, it delivers the best of best experience with the user in mind.
If you want a fast and reliable hosting service with excellent customer support, then SiteGround is the right choice for you.  With SiteGround you setup your website and forget about hacker, attackers, security, page speed and focus on your business and what matters the most to your business
Need hosting for any size of web applications or don't know what's the right hosting plan for you business? No worries, we can help you choose best hosting by using our chat support. Or the SiteGround StartUp plan would be good option to start as you can always upgrade if needed, use the link below to check the hosting and pricing info. We are always here to help you with your business checkout our services page for more info.
---